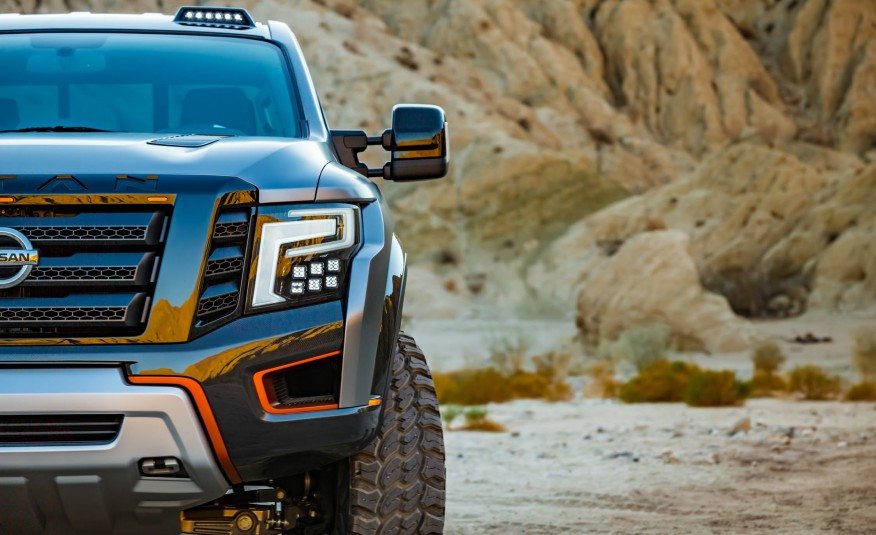 Nissan Titan Warrior Concept – Take My Money!!!
Nissan unveiled the all-new Titan XD at the Detroit Auto Show and people immediately associated it with the Ford F-Series.  We have to admit, we did the exact same thing.  One cannot deny the similarities between the two models.  This year, Nissan introduced their concept version of the Titan, called the Warrior.  With the success of the Ford Raptor, its no surprise Nissan worked on something that should and possibly could compete with the Raptor.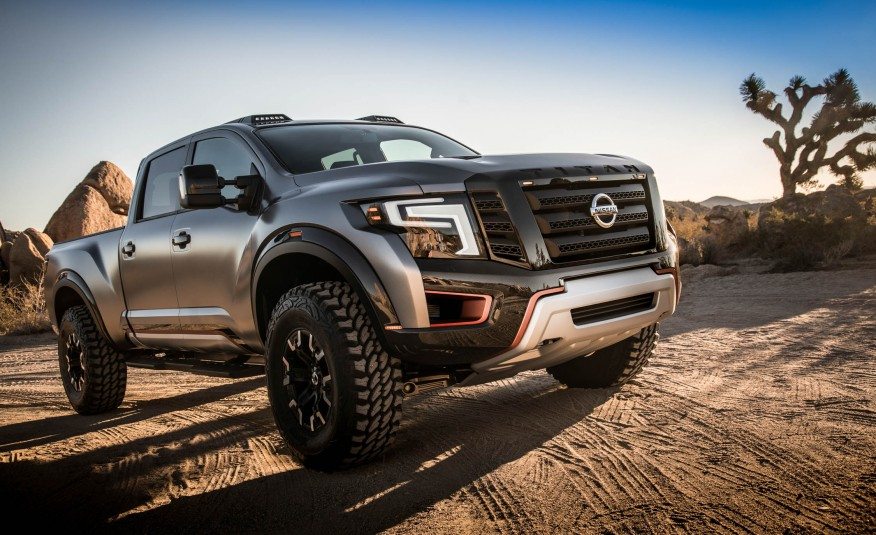 With an "Adventure-ready, desert racing-inspired design" this new Concept design has caught everyone's attention over the last couple of days.  Standing almost 3 inches taller, and 6 inches wider, the fender flares make room for the massive 37″ off-road tires!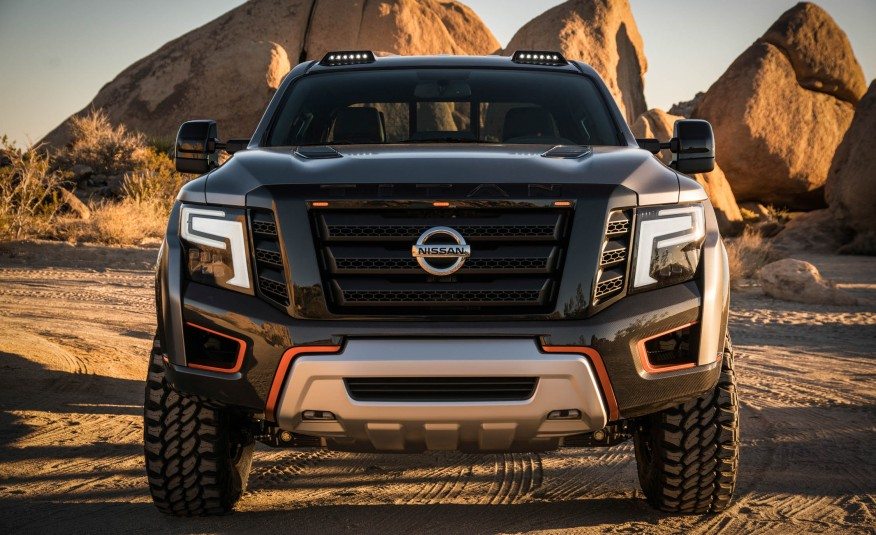 The Titan Warrior would still be powered by the XD's Cummins 5.0L Turbo-Diesel V-8 and six-speed automatic transmission.  New to this model would be a long-travel suspension with hydraulic pressurized bump stops.  The front suspension also gets new control arms,  stronger ball joints, tie-rod extensions, and internal-bypass reservoir coil-over shocks.  The rear gets internal-bypass reservoir shocks as well as anti-roll bars, lift blocks, and extended axles.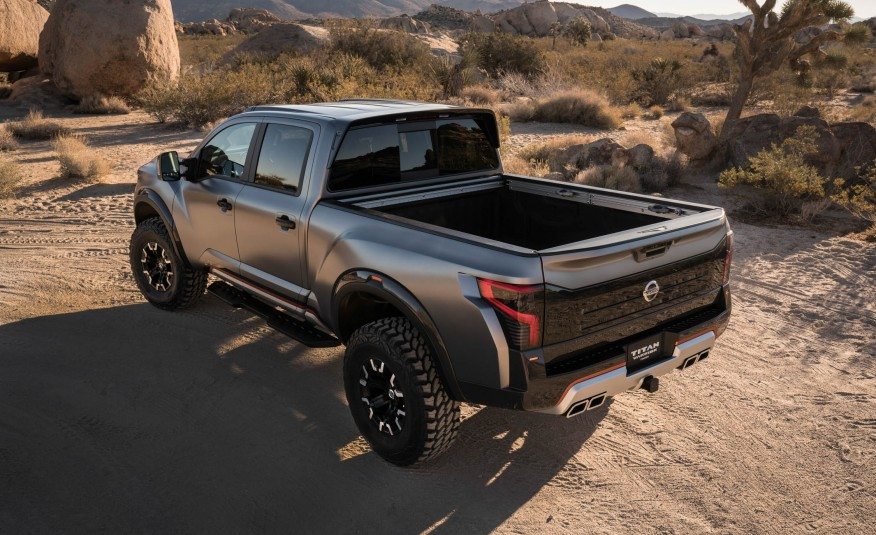 With the same powertrain, and upgraded suspension, it looks like most of the attention was put toward its exterior appearance.  A few of the updated exterior modifications would include: Matte-gray paint, roof mounted low-profile LED off-road lights, rear spoiler on top of cab, restyled hood with functional vents, flaired fenders with integrated marker lights, a custom front lower fascia with skid plate, quad exhaust outlets in the rear, and the interior features black cloth and leather seats with orange accents and a trio of auxiliary gauges atop the center dash, toggle switches, and heated/cooled cupholders.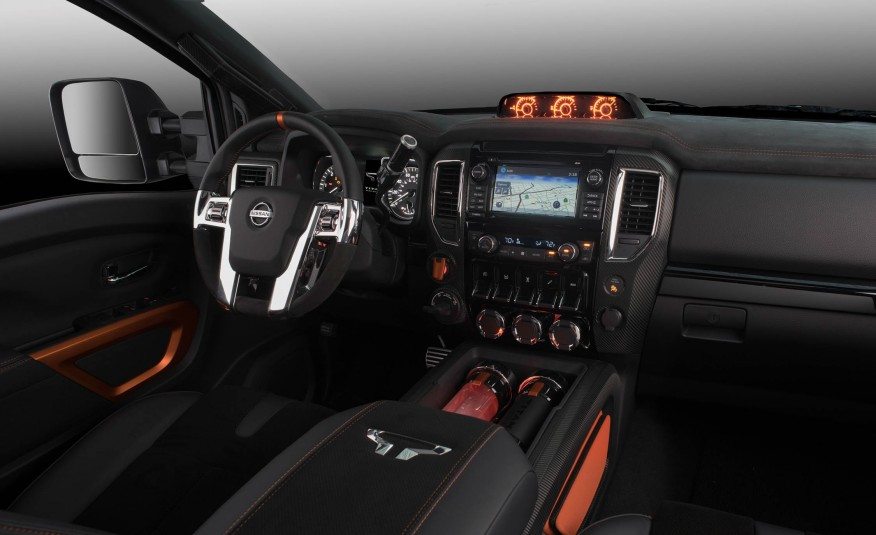 At the moment, this truck is merely a concept.  If it were up to us…we'd be opening our wallets and screaming "Take My Money!"  Its about time Ford and their cute little Raptor to get knocked off their pedestal.