Meet Godzilla

By Kerryann De La Cruz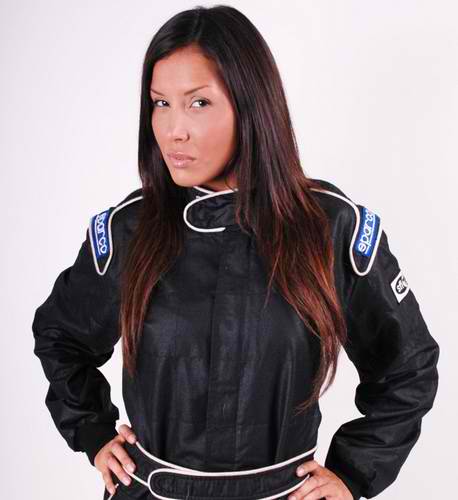 Hello again! We may have met, but I don't think I introduced you to my counterpart. Her name is Godzilla, she is a Nissan Skyline R32 GT-R that I acquired years ago but have only recently begun working on to prepare for one of the biggest challenges I have ever faced in my life. An effort as a privateer building a competitive Time Attack car, and living up to one of the worlds most legendary vehicles.
This car came to me as a racecar, however the previous owner did not even begin to touch down to what this car needs to be a serious track car. The shabby roll cage was in no way functional, in fact more dangerous than useful. Certain areas of the vehicle were gutted too much and became unstable and worked against the car. The paint job was just plain ugly and lacked quality. The suspension was far too stiff. There is a lot more, but needless to say I had a lot of fixing to do, not just building upon a platform.
After letting it sit for a couple of years I began the process of the build within my means, slowly. From the chassis to the roll cage to the body, the car has come along well, and come a long way. It is now  pretty enough to be a show car but strong enough to handle the track. By no means should a paint job be the most important thing on a race car, however the car should be attractive, especially if you are going to be campaigning the car in an event and have sponsors who rely on your car getting attention. I pride myself in doing the best I can to help my sponsors as they have helped me, the car being plain or unattractive is simply not acceptable. K&W Autobody out of Diamond Bar, CA are well known in the industry for their top of the line work, and my paint and body work shows it.
The last few weeks have been a process of sourcing parts for the RB26DETT. Though some parts can be utilized from its Nissan cousins like the 300ZX or the 240SX, some parts are specific to the RB. With the recent tragedy in Japan, sourcing JDM parts can be somewhat of a challenge. So far I have not had too much difficulty with that, but the engine build is in its infancy, I have much to do still. Currently the goal for the engine is to make conservative power safely. The RB has a number of issues to deal with and can be a daunting project for even the well seasoned tuner. RB's run very hot, eats oil pumps, and break trannys alot(and much more) amongst the other general concerns when dealing with an engine that will be exposed to hard driving in severe conditions.
A lot of people have criticized me for not "throwing down" on my first time out. I'll be honest I don't look for podium finishes my first time out, that would be ignorant. This car and myself will be enduring a process of building upon a solid foundation, hence starting off conservative and working our way up while still competing to stay mindful of my competitors and track my progress in a competitive environment(with lots of practice and shakedowns in between of course). 2011 is the year of growth.
Currently the engine is ready to come off the stand and go back into the car, which is happening as I type. Cobb Tuning SoCal in Fountain Valley, CA are helping with the build of the engine and more. With their mechanical skills and R32 GT-R specific knowledge, I would not have my sensitive RB26 worked on anywhere else due to the very specific nature of common issues associated with this power plant and this car. After my first event with Redline Pro Time Attack at Auto Club Speedway on May 28th & 29th, it will go back for more work and will continue to do so the rest of the year. I am very excited with this process as I get to experience everything in stages and truly feel what each addition offers to the build. I will of course update you all on each stage!
Stay tuned, I'll have more blogs coming with each week on our countdown to D-Day! Until then here are just a few photo's of some random stages. If you want to see more pictures please feel free to visit my Face Book Page
Here is the GT-R in a very…um…primitive form.

One of the few new bars added to the existing roll cage by Gialamas Technical Innovations & at the GTI garage, Stephan Verdiers STi also getting work done.

photo by S. Verdier
Stripped down to bare bones.


Photo by Danny Heng
Photo of the bay before painting.


Surgery ensues. Newly painted valve/timing belt cover and engine bay to match exterior. This is a great photo, John the mechanic at Cobb Tuning SoCal should definitely keep his day job.

Special thanks to K&W Autobody for the amazing paint and body work, Nissan Race Shop for sourcing parts, Gialamas Technical Innovations and Robispec for the cage work and Cobb Tuning SoCal for tremendous help with the build which I have mentioned in this blog.
Special thanks to my other trusted sponsors:
Enkei Wheels
Seibon
KW Suspension
House of Kolor
Debeer
Fontana Nissan
Buddy Club