5 Meet – Fontana Nissan's 5th Annual Meet
Auto Club Speedway – Sept 8th, 2013
Event Recap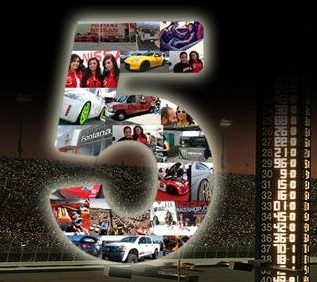 As another year has passed, so has the 5th Anniversary celebration of Nissan RaceShop @ Fontana Nissan.  What started as only an idea for Fontana Nissan, Mike Cronin Jr. (President/Owner) wanted to see it happen.  An Auto Enthusiast himself (Grand Am Driver), Mike's vision was to run his dealership a little more different, a little more honest, and a little more fun!  Mike teamed up with Scott VanderHeide, Motorsports Director, to make NissanRaceShop come to life.  Now five years later, after lots of blood, sweat and tears, we have steadily grown into what you see today.  NissanRaceShop is the subdivision of the Parts Department at Fontana Nissan and it is where all the Aftermarket Parts, Social Media, Event Participation, and modified cars/trucks stuff happens.  As a dealership that is mod-friendly, you can be assured you are being helped by those that share the same passion as you for everything Nissan!
This event has grown each and every year and to the point that this year we had to move the event to a bigger location!  After Cuatro Meeto, we realized we would not be able to fit everyone on the lot together and this was just unacceptable.  So we teamed up withSpeedventures to hold our event at Auto Club Speedway where room would not be an issue.  It also helped knowing we'd have a lot more to do at this event than previous years…Auto-X and Full Track experience!
With a slew of new vendors this year, and several Food Trucks…this has been the largest event to date and couldn't be more excited about it!  We would like to thank everyone that participated to make this our largest and most successful event to date!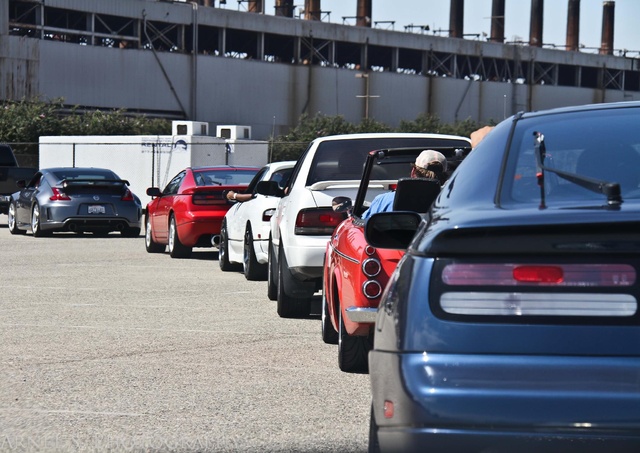 The Line to get in was long…but ran very smoothly thanks to the crew at Speedventures!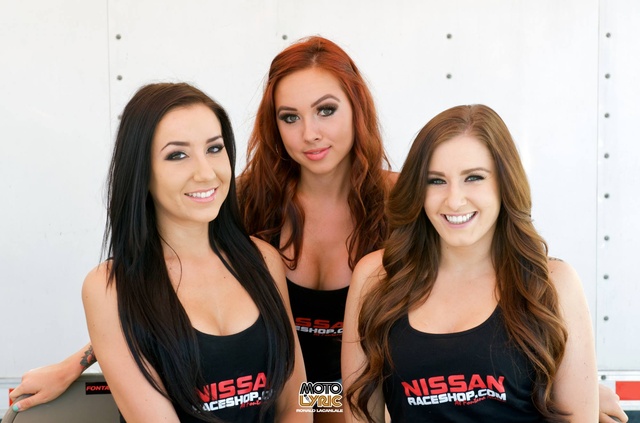 These three young ladies were at the Fontana Nissan/NissanRaceShop trailer to welcome you all to the show!
From Left to Right (Amanda Kerr, Brittani Paige, and Ashley Clark)
It was a beautiful day and we did our best to park like vehicles with like vehicles this time.  Having the extra space made it a lot easier to do.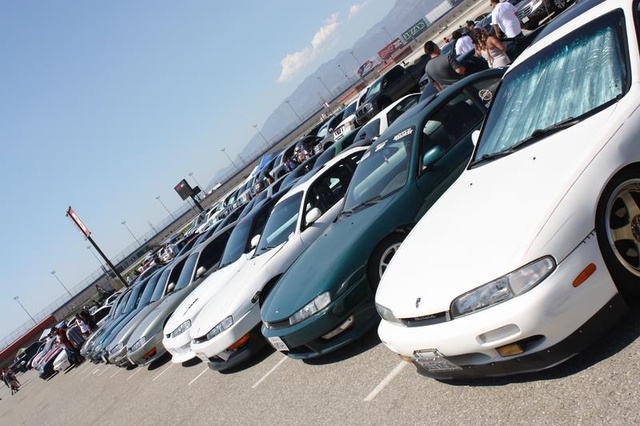 S-Chassis's for days!!!  An older model…but still VERY popular these days!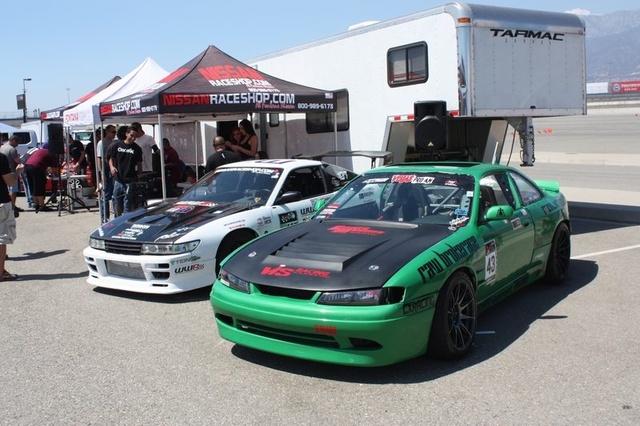 It was nice to have our friends come show their cars in our booth.
Will Wattanawongkiri brought out his S13 Time Attack Car and Mauricio Ornelas Jr. brought his S14 Drift Monster!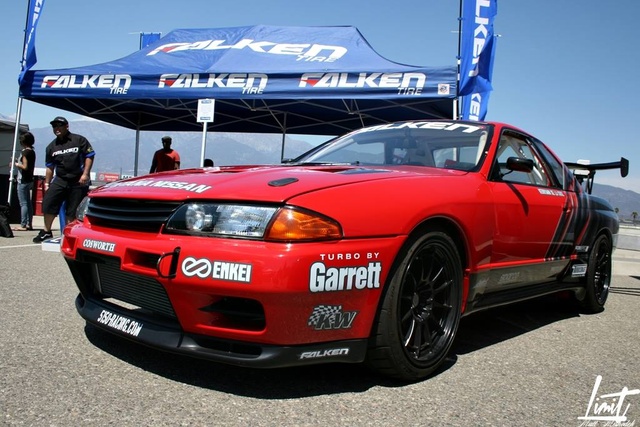 Kerryann De La Cruz brought out her R32 GT-R Time Attack car.  Although its been in hibernation lately, prepare yourselves…its almost ready and steaming to make up for lost time!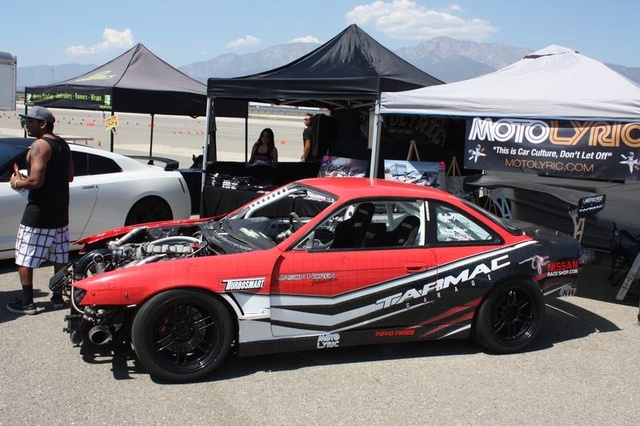 Aaron Singh brought his S14 Silvia — Twin Turbo powered LS V8 — 2014 should be VERY interesting!!!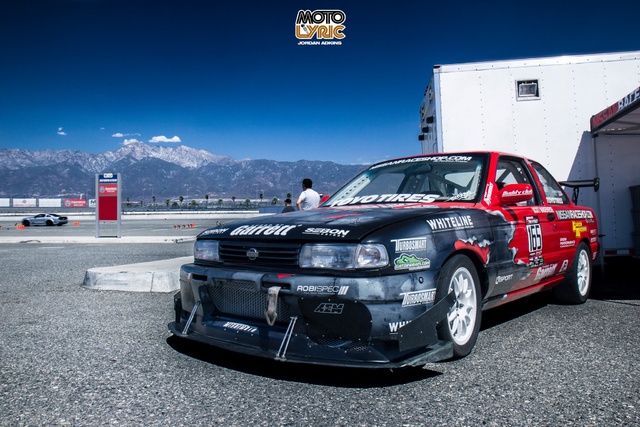 After an unexpected blown transmission, Scott VanderHeide's Project SHART has been fixed and preparing to get back on track very soon!  2012-2013 has been a huge challenge with this car…but its finally coming together!
NissanRaceShop is not only about race cars…we also cater to the Off-Road Community as well.  It was nice to see trucks like this that came out for the event!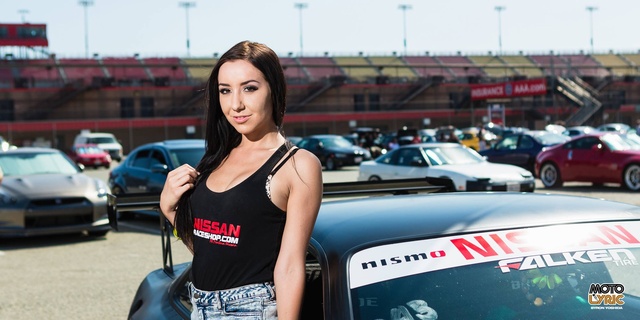 Miss Amanda Kerr posing in front of this gorgeous S14!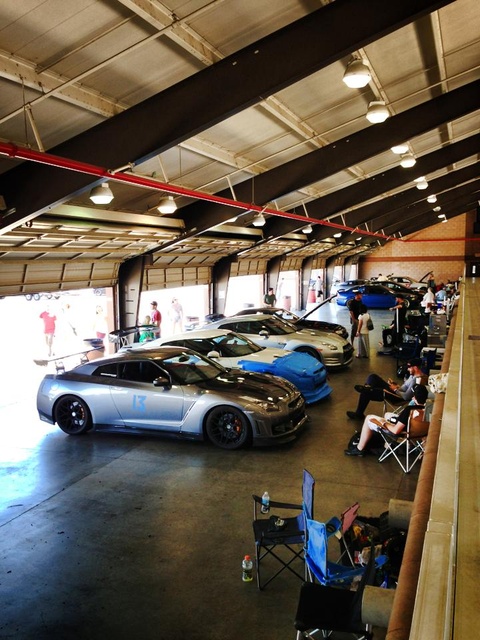 In addition to the Meet, There were a lot of Nissan Owners enjoying a day Tearing It Up at the Track!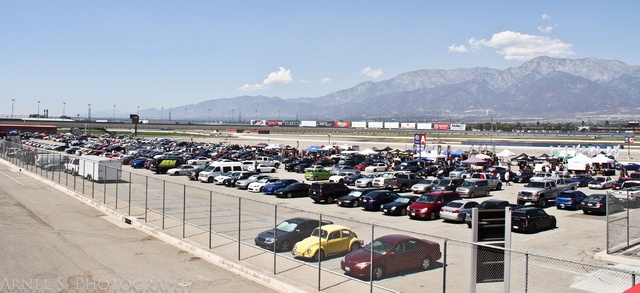 Lots of Room!!!  Lots of Vehicles!!!! Lots of Fun!!!!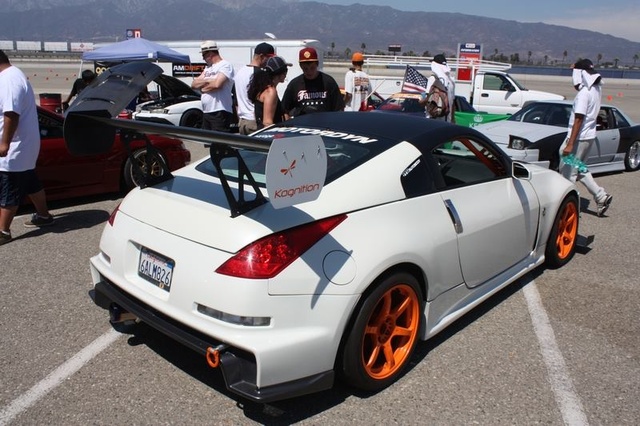 A very well put together 350z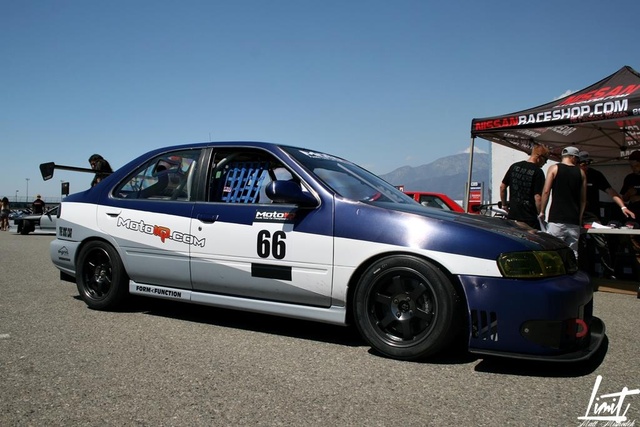 Mike Kojima's Dog Car enjoyed the day out at the track, this time sporting its new Livery!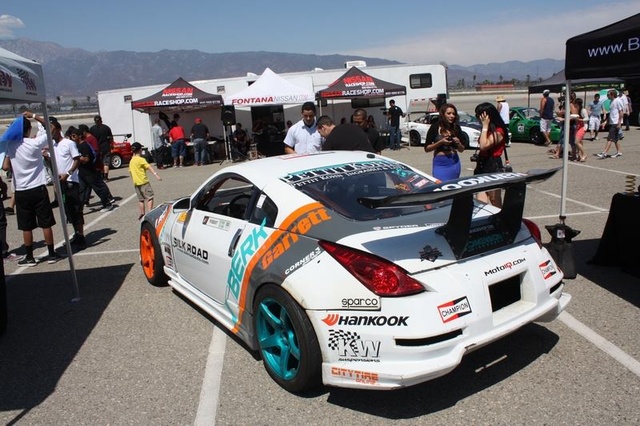 It was an honor to have Mr. Carl Rydquist (Pro FD Driver) and his Berk Technology 350z Drift Car present and supporting our event!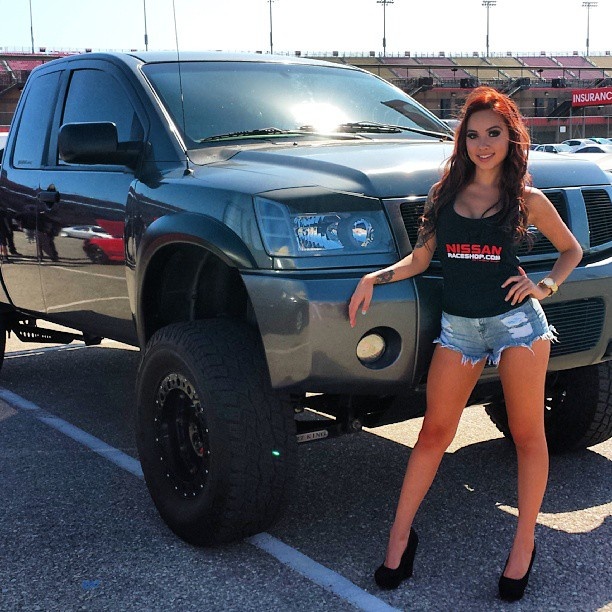 Miss Brittani Paige was on hand to take pictures with vehicles…the truck owner says he's never washing that bumper again!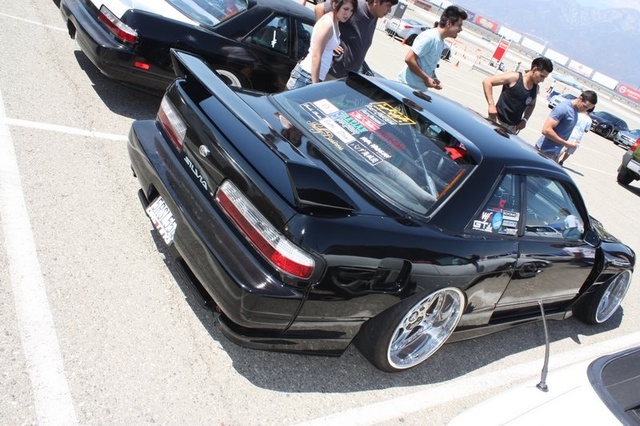 Who is this Silvia girl???  She seems to be pretty popular with the 240sx crowd!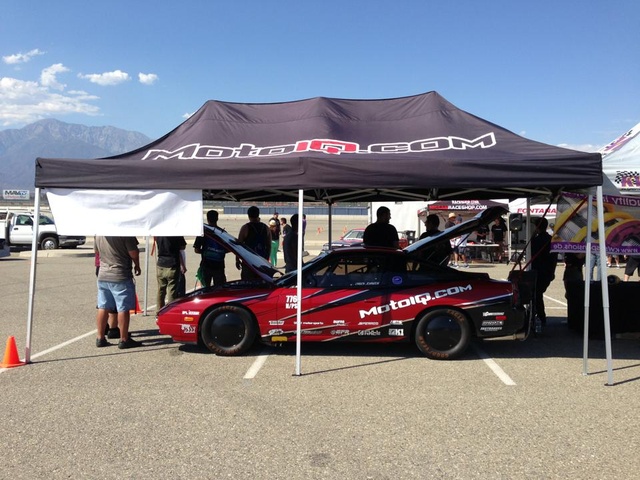 A huge thanks to Chuck Johnson from MotoIQ for bringing out Project Land Speed 240sx for all of us to see.  This build is absolutely amazing!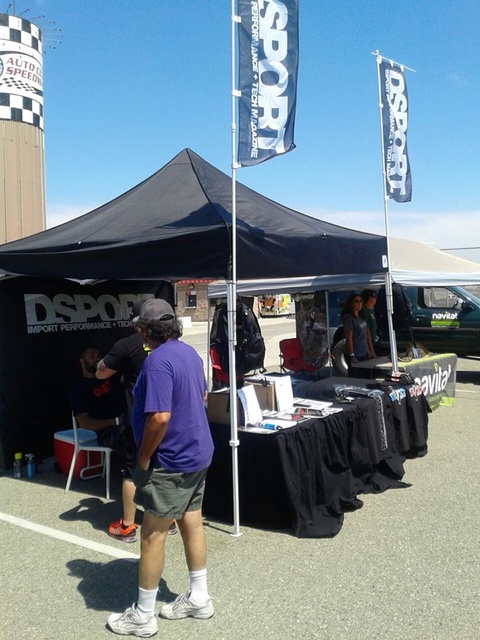 Who puts out THE BEST automotive magazine out there?  DAMN RIGHT its DSPORT!!!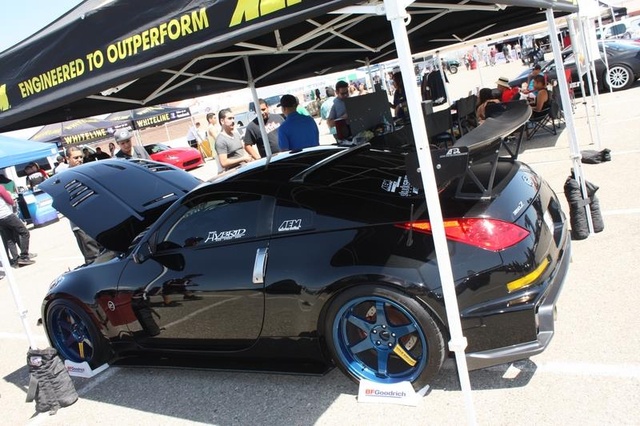 AEM brought out the tastefully modded 350z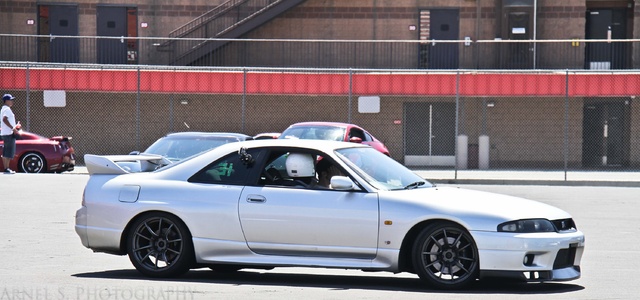 Hey…how did this guy sneak that Skyline in here?!?  We sure wish this car was released here in the USA!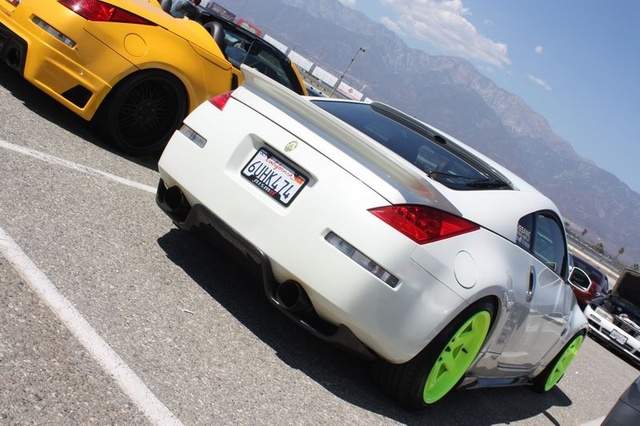 Funny…as I type this…"Blinded by the Light" just came on the radio here…coincidence?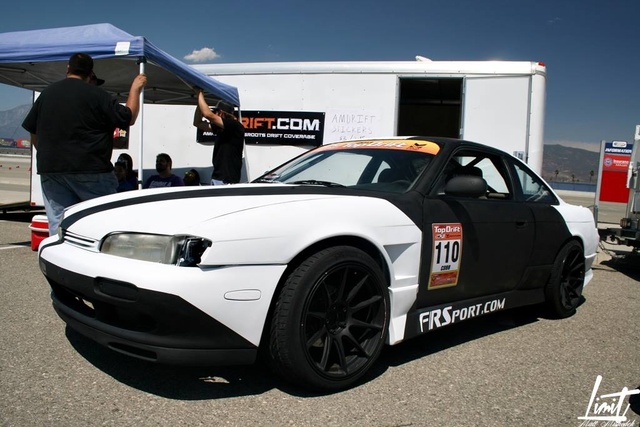 A huge thanks to the AM Drift group for bringing out some true Grassroots Drifting cars!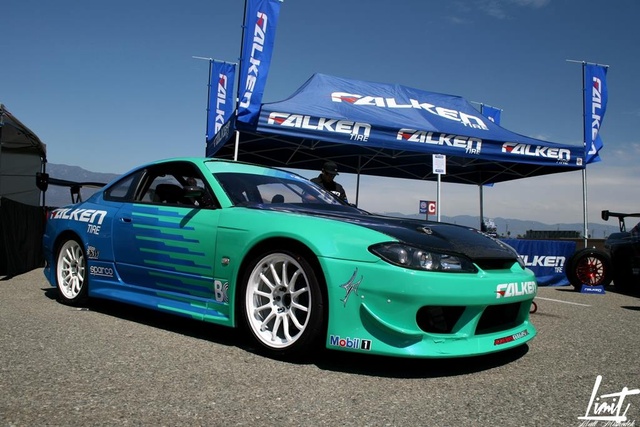 Holy Heck!!!  This Falken S15 is the Business!!!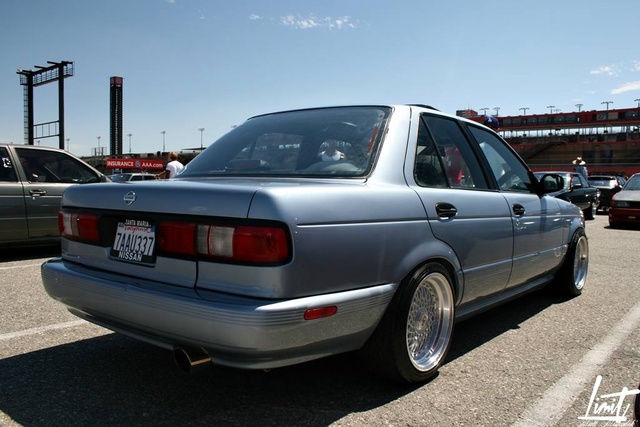 Very clean!!!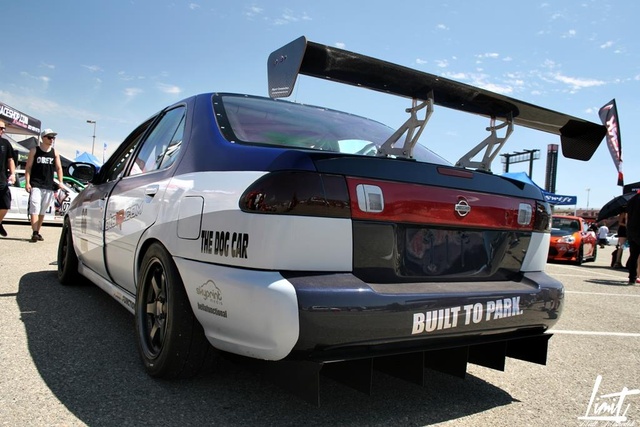 Built to Park?!? Gotta love Mr. Kojima's sense of humor!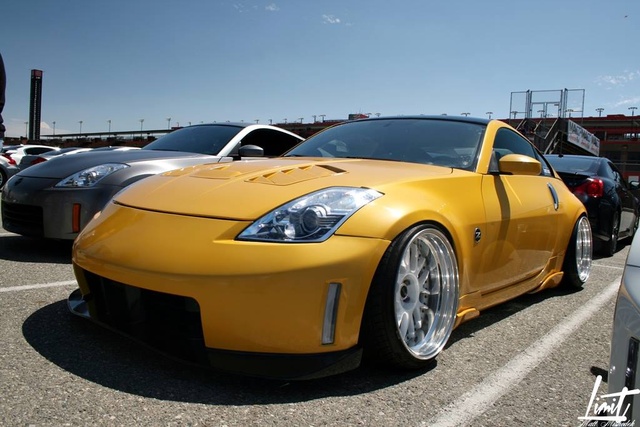 Part of building a car is to add your own style and flair to the build…this guy gets the concept!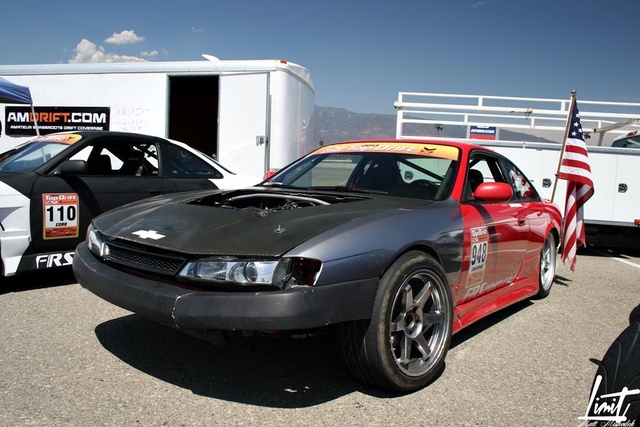 Dear owner of this car…your burnout was not impressive.  Please do not come back.  That is all.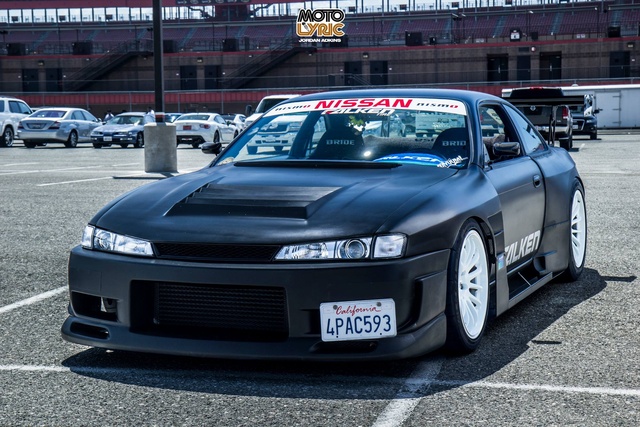 Leon's ALMS themed S14…PLEASE bring this thing out to the track!!!!!!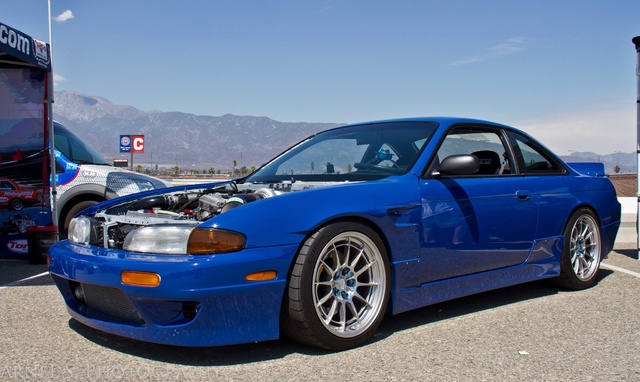 Jeren Walker's S14 KA-T — Keep up to date with this build in the pages of DSPORT Magazine!!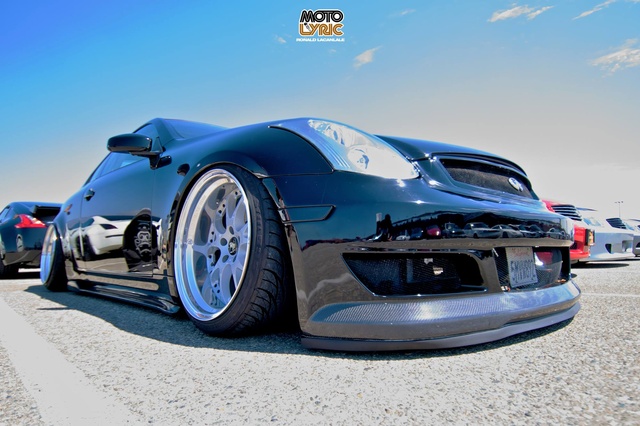 Although the stance movement is not accepted by all…this one was done pretty well!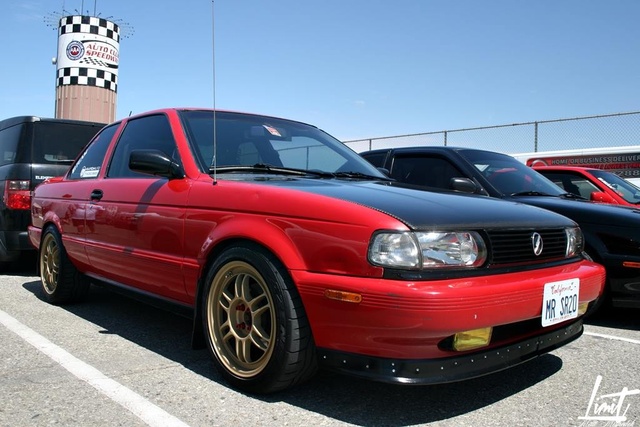 Simple, functional, and effective…well done!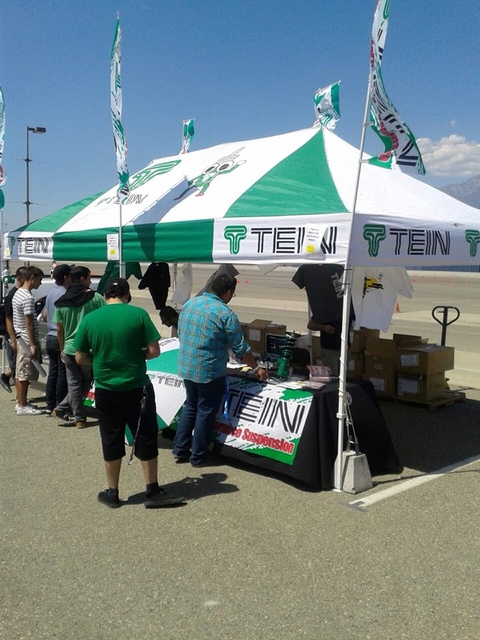 Tein USA was there selling merchandise…what did you buy?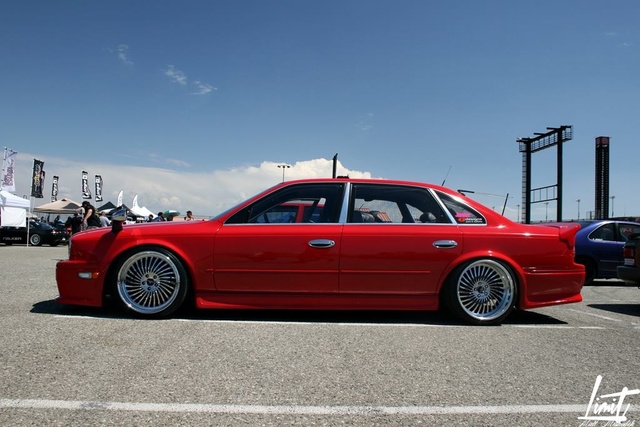 Now this is how to travel in style!  Hopefully this guy hired a driver so he can ride in style in the back!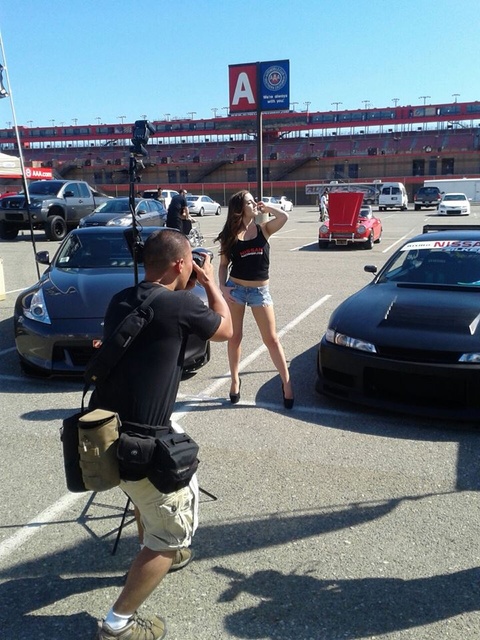 Miss Ashley Clark doing a little pose for Byron Yoshida of Motolyric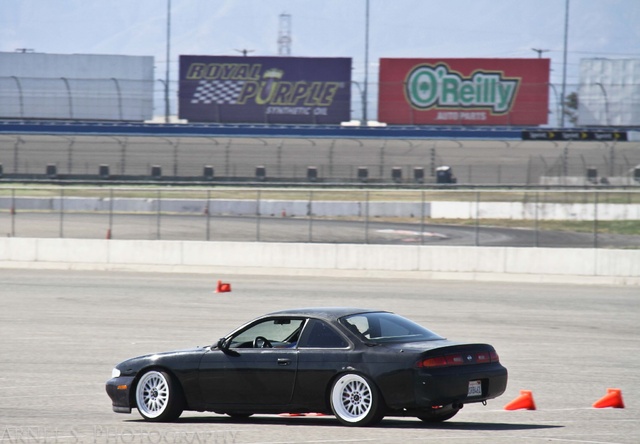 There were a lot of guests taking advantages of the Auto X course set up across the way!
Turbosmart is not only innovative in their products…but in their displays as well!  It was great to have them out supporting the event.  All NissanRaceShop.com team drivers are using Turbosmart products.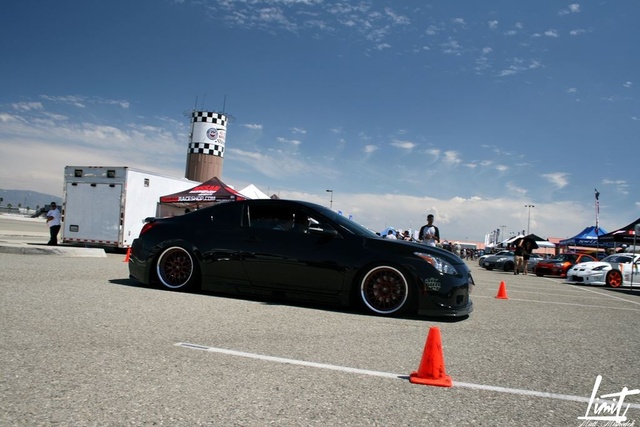 Another clean build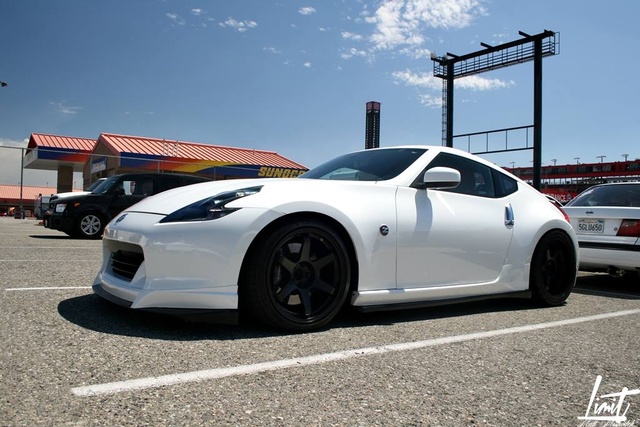 This 370 doesn't need too much done…keeping it simple!  We like it!