Pro Track Challenge is coming to a track near you! Exciting heads up, wheel-to-wheel elimination style road racing will have you on the edge of your seat! 16 teams have been chosen and will compete for $200,000 in prize money! Catch the official TV show, "Circuit Battles", airing on Versus! Patent Pending
Both of the Fontana Nissan/NissanRaceShop.com cars ran in this Inaugural Event.  Our R35 GT-R sporting nothing but off the shelf parts (all of which can be purchased here online!) and our ultimate hand built 350z race car represented well in this new format.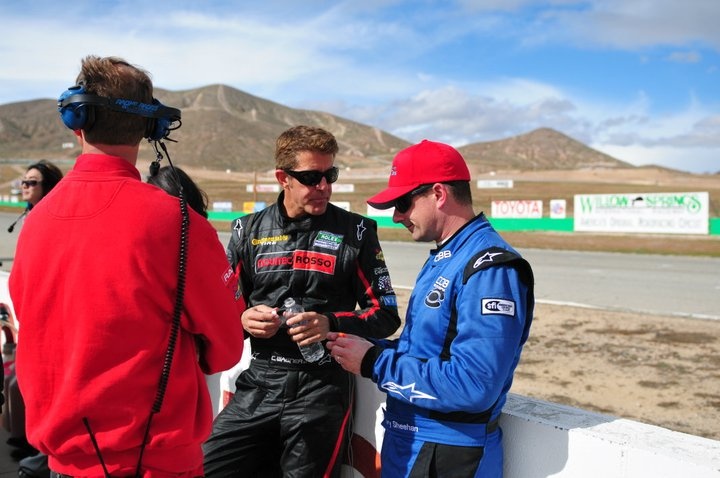 Cort Wagner (driver of our R35 GT-R on left) and Gary Sheehan (driver of the 350z) talking strategy before hitting the track…or they were discussing how good the the lunch was thanks to Melinda Stewart!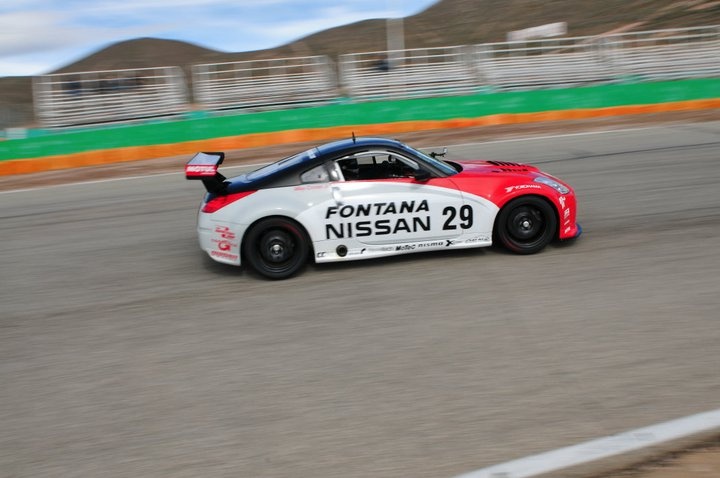 Fontana Nissan 350z mastering the corners.  The perfect balance of power, weight, and handling.  This car is always a the topic of discussion at these events…especially when we start it up!  Mike Cronin Jr. is usually the pilot of this car…but out due to an injury, was unable to make it to the event.  Gary Sheehan had some big shoes to fill…and proved that we made the right decision to have him behind the wheel!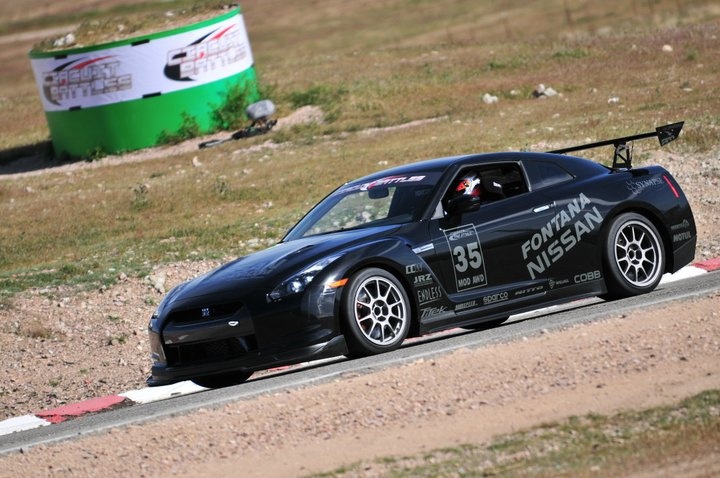 Cort Wagner suprised everyone how competitive a street car with a couple of bolt-ons can really be.  Of course, having the right driver behind the wheel can make all the difference in the world!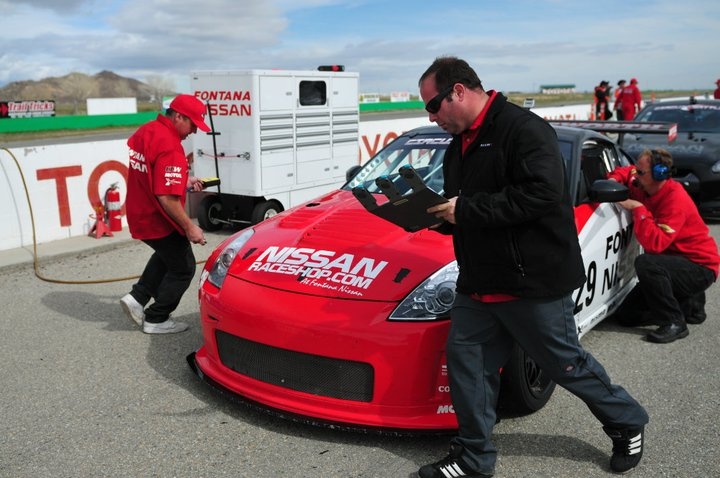 Pit crew hard at work as Gary Sheehan comes in from his last run.  Eric and Glen are the heart of this race team…without their hard work and dedication, these cars would not be as well prepped as they are.  Scott (in the black jacket) is just really there for comic relief….trying to look busy.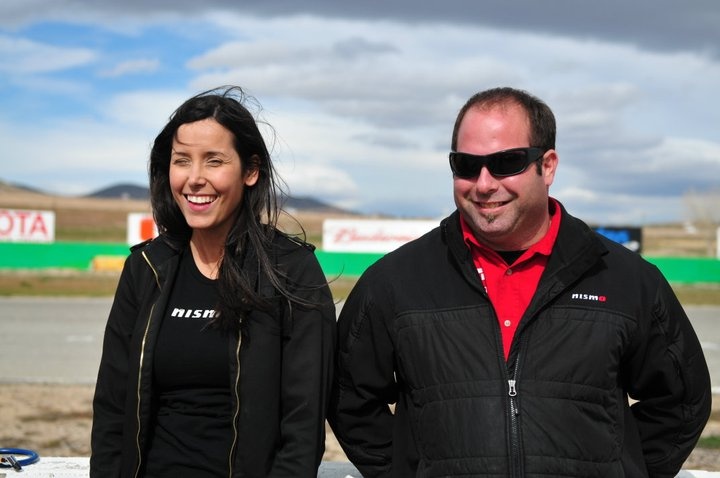 Kerryann De La Cruz and Scott VanderHeide were taking notes the entire weekend.  Kerryann will be driving the NissanRaceShop R32 GT-R in the Redline Pro Time Attack Modified AWD class.  Scott will be driving the NissanRaceShop Sentra SE-R in the Tuner Under class in the MotoIQ Pacific Tuner Championship series.  Stay tuned for their first events of the season at Auto Club Speedway on Memorial Day weekend!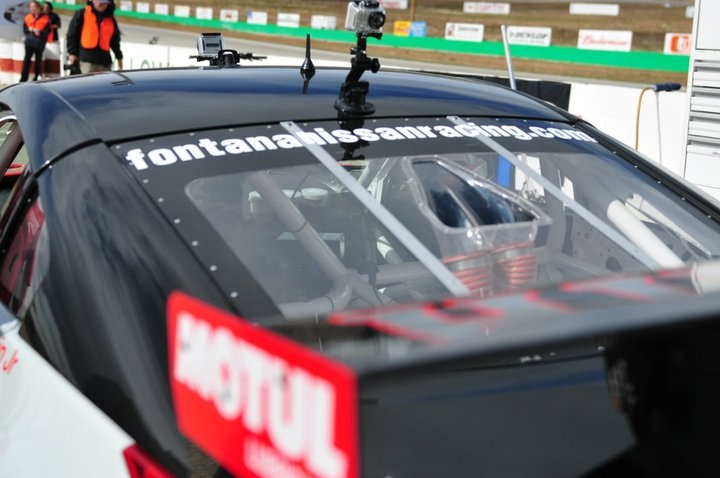 Special thanks to photographer Kyle Lewis for the great photos!

Be sure to catch "Circuit Battles" on Versus March 26th!  Catch all the action and drama as it unfolds in the new tv series…you don't want to miss this!