The Driver's Perspective:

Kerryann De La Cruz Is Passionate About This Industy

Get Your Firesuits On…Its About to Get Heated!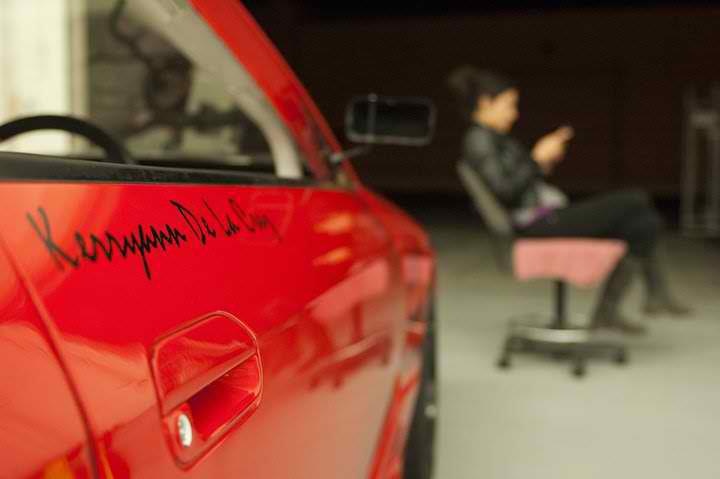 Put your fire suits on everyone, I'm ready for a fight!
I am writing this up because I am going to voice how I feel about a certain touchy subject, especially in these times when the economy is still trying to recover, and gas prices are insane.
We all want to save a buck where and when we can, it's smart. BUT there is a difference in saving yourself money and skimping.
Our "INDUSTRY" is tight, especially within the "Japanese Tuner Car" world. We are all family and know each other, on the track we are competitors, but off the track we spend time together, know each others families, and are very close.
This is why I am writing this, because I LOVE our industry and I genuinely CARE about it thriving. I am so flippin' sick of seeing it watered down by knock off parts, and shady companies selling parts for way too cheap. Hi, your RUINING our industry, if you CARED, you wouldn't be doing it. Let's face it, you people could care less if companies who spend copious amounts of money and time researching, creating, and testing high quality parts to make our cars work more efficiently go under because you want to make a quick buck manufacturing crappy parts OR selling the high quality parts for so cheap if they knew you would be blacklisted.
But wait this isn't JUST for THOSE people…
Consumers – next time you think you want to save a buck by buying from a shady online store that is probably run by someone who still lives with their parents because its way cheaper than anyone else OR you want to buy a cheap knock off part because its less than the real deal – YOU ARE THE REASON WHY OUR INDUSTRY IS SUFFERING. Because YOU are buying these parts and allowing these people to continue operating. Your not just facilitating your actively helping these people ruin our industry.
If you can't afford high quality parts because they are too expensive – you must have missed the boat kiddies, welcome to racing. Welcome to sacrifice, hard work, planning, budgeting, even waiting years and years and years before you can do anything because at that time you can't afford to. This has been my life – nothing has come easy and it sickens me to see people take the cheap route and ruin it for the rest of us when GREAT companies go under because people would rather SKIMP and buy the cheap shit, low quality parts, or from out of the garage/basement fly by night "shops".
I swear to NEVER buy knock off/low quality parts or FROM shady online shops. You should too, not because I am telling you, but because you LOVE this industry, right? Lets work together to keep this industry healthy and thriving. Educate and practice it!
-Kerryann
Here are some links to a few articles on MotoIQ about knock-off and wannabe JDM companies, if you haven't checked out Moto IQ and you are an enthusiast you MUST! They are industry professionals just trying to educate the masses!
Kerryann De La Cruz is one of the Fontana Nissan/NissanRaceShop.com Team Drivers
Stay tuned as she tears up our local tracks in 2012!